Another update regarding my Post to Mastodon Apple Shortcut automation, which is now at version 2.2!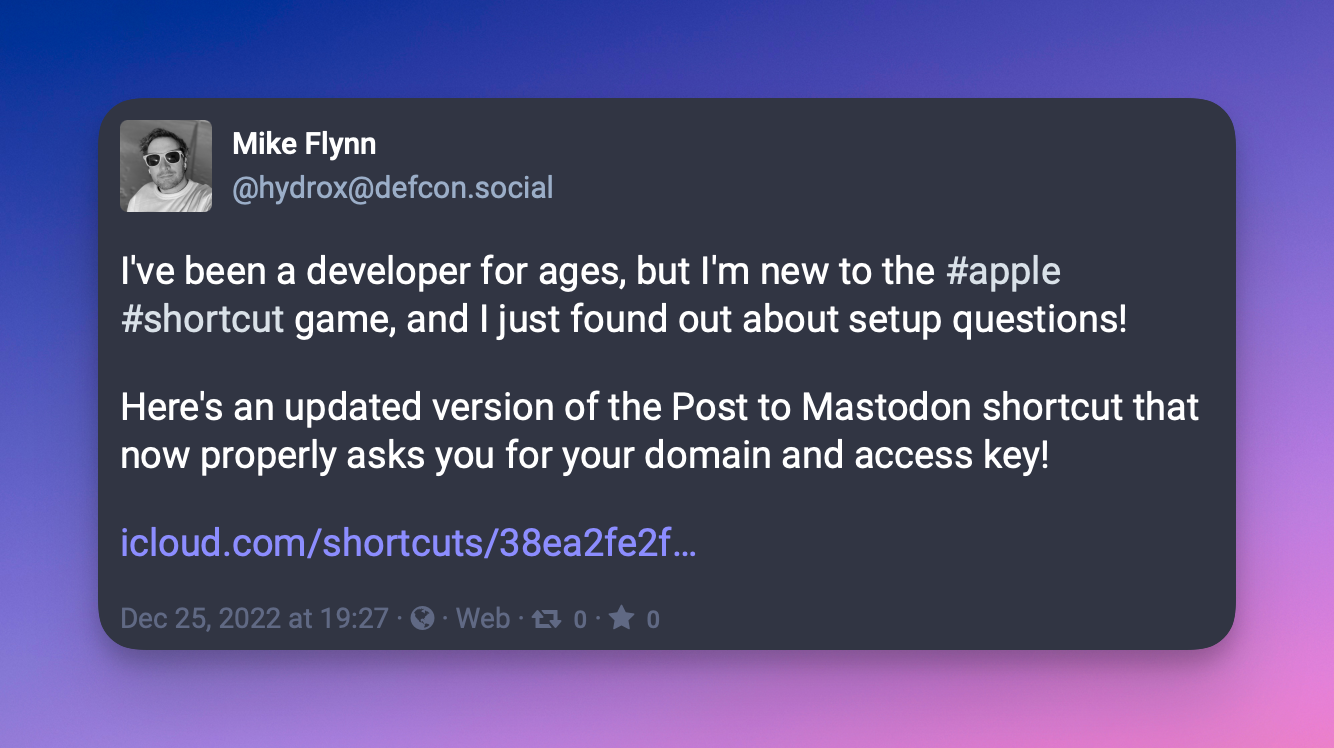 Specifically, I've learned two things about Apple Shortcuts today:
Their logic for input type sucks and is very buggy.
You can set setup questions so people don't have to edit the shortcut after they download it!
Both of these issues are now fixed in the latest version of the shortcut, which you can download directly right here.
The original post explaining the shortcut has been updated as well, and can be found here.